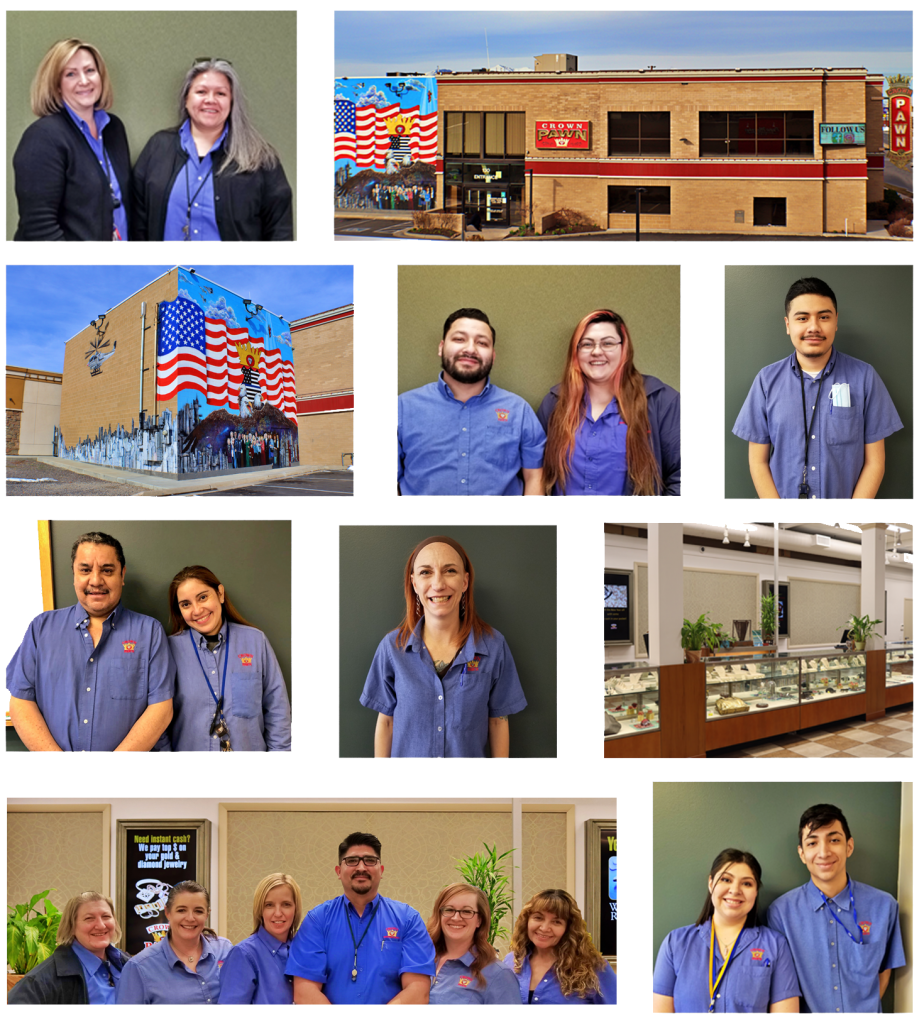 What is the Community Giveback Program?
Community Giveback is a program where we can collaborate with members of the community to identify those in need. It helps us take a step outside of the day-to-day business to make a difference in those families' lives.
You note that the holidays are ordinarily a time of community generosity. This effort is aimed at capturing that same sort of generosity as we welcome spring. When did this idea come about?
The idea somewhat came up during the holiday season. The question we kept asking was what happens for these families the rest of the year. So we decided to go in the direction of Community Giveback.
Tell us about charitable endeavors you've done at other times of the year!
We have consistently sponsored the Greek Festival of Salt Lake City, supported many of the Law Enforcement programs and activities, as well as many families during the years past.
What role do your employees play in your community outreach? How does it make them feel?
This was an idea that was brought to us by an employee as a way to get us more involved. She, along with others at Crown Pawn are extremely passionate about helping others in need and getting involved in our community. We have staff members that continually volunteer for Veteran outreach and homeless programs.
Why is giving back so important to you?
With us being in the service industry, we are always serving people in one way or another, but that's business, right? It's somewhat expected. However, when given the opportunity to give back through your own choice, it has a different meaning.
If you were giving advice to a pawnshop that had never done community outreach, what would that advice be?
Look at your community, assess the needs based on your area. Connect with the local chamber of commerce to see if any projects are coming up you can assist. Listen to your team, have brainstorming sessions to come up with ideas. Have fun!
Do you have any stories that you'd like to share about your community?
Our community, like many others, is extremely diverse. We have had the opportunity to watch our customers and their families grow into grandchildren and sometimes great-grandchildren. Prior to the pandemic, we would see between 400-600 customers a day walk through our door. We are fortunate to know most of our customers by name. We have become part of their families as they have become part of the Crown Pawn family.
We are all about sharing stories that are the BEST of pawn. What is the best thing about YOUR pawnshop?
Crown Pawn has been in business for 26 years; we started small and have grown exponentially over the years. We pride ourselves in being one of Utah's top-rated pawn shops. We have done so by constantly providing top-notch customer service and always putting people first. We strive to go above and beyond for each one of our customers, ensuring their needs are met because at the end of the day, just like us, their bills need to be paid.